THE PROVISIONAL FIXTURE LIST FOR THE EAST ANGLIAN 2021/22 SEASON HAS NOW BEEN UPDATED. CLICK ON THE FIXTURE HEADING ABOVE TO FIND OUT MORE.
FOR THE COMPLETE LIST OF ALL POINT-TO-POINT FIXTURES FOR THE 2021/2022 SEASON FOLLOW THIS LINK https://bit.ly/3xXyCrh
Get Involved
Click here to see how you can get involved at any of the upcoming Point to Points in East Anglia.
Europe's leading source of
Classic/Group 1 winners since 1766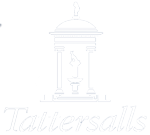 T: +44 1638 665931 sales@tattersalls.com www.tattersalls.com