NORTH NORFOLK HARRIERS AT HIGHAM
Sunday 26th January
LATEST GOING REPORT:
GOOD
(Friday 17th January)
Good going throughout despite considerable rain earlier this week. There is a good covering of grass on the course and fences 4 and 8 have been rebuilt this year.  The course is looking in good shape!
Get Involved
Click here to see how you can get involved at any of the upcoming Point to Points in East Anglia.
Europe's leading source of
Classic/Group 1 winners since 1766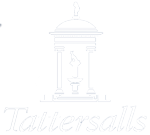 T: +44 1638 665931 sales@tattersalls.com www.tattersalls.com