This weekend sees the action return to Higham with the East Anglian Retired Jockey's Club meeting on Sunday 16th January.
THE GOING AT HIGHAM IS GOOD, GOOD TO FIRM IN PLACES (Friday 14th January) No further frosts are forecast before Sunday.
Since the last meeting, fence 4 has been rebuilt and all the bends have been moved out so running on fresh ground. There is a good covering of grass.
Tickets can be purchased online at www.highamraces.co.uk  £13 in advance ( until 14th midnight) £15 cash on the gate. Children 16s and under go free.
CLICK HERE TO FIND DETAILS OF ALL SCHEDULED MEETINGS IN EAST ANGLIA, FOR THE 2021/2022 SEASON.  FOR THE COMPLETE LIST OF ALL POINT-TO-POINT FIXTURES  ACROSS THE COUNTRY FOR THE 2021/2022 SEASON CLICK HERE. 
Get Involved
Click here to see how you can get involved at any of the upcoming Point to Points in East Anglia.
Europe's leading source of
Classic/Group 1 winners since 1766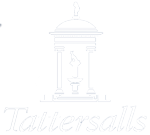 T: +44 1638 665931 sales@tattersalls.com www.tattersalls.com