2022/23 EAST ANGLIAN AWARDS LUNCH HELD AT HALL FARM, GREAT THURLOW ON SUNDAY 10th SEPTEMBER 2023. (Photographs taken by RAY NEWBY )

Learn More

REVIEW OF THE 2022/23 EAST ANGLIAN SEASON

Learn More

EAST ANGLIAN CHAMPIONSHIPS – FINAL SCORES ( Photo: Twilight Girl and Jamie Gambin )

Learn More
Please find below, the provisional list of fixtures for the forthcoming, 2023/24 East Anglian Season with 10 meetings scheduled to be held in the area. Since last season the Puckeridge have amalgamated with Essex with Farmers and Union but the two fixtures have been retained and will operate under the heading of the "Puckeridge & Essex."
Sunday 31st December 2023 Thurlow at Horseheath ( CB21 4QP )
Sunday 14th January 2024 Dunston Harriers at Ampton ( IP31 1HU )
Sunday 28th January 2024 Cambridgeshire with Enfield Chace at Horseheath ( CB21 4QP )
Sunday 11th February 2024 Waveney Harriers at Higham ( CO7 6NG )
Saturday 17th February 2024 Puckeridge & Essex at Horseheath ( CB21 4QP )
Sunday 3rd March 2024 Suffolk at Ampton ( IP31 1HU )
Saturday 16th March 2024 High Easter Racing Club at High Easter ( CM1 4QL )
Good Friday 29th March 2024 Essex & Suffolk at Higham ( CO7 6NG )
Saturday 13th April 2024 Puckeridge & Essex at High Easter ( CM1 4QL )
Sunday 21st April 2024 West & North Norfolk at Fakenham ( NR21 7NY )
You can see a full provisional national fixture list HERE.
We are pleased to have Electric Wheels as our regional sponsor for 2023.  Norfolk-based Electric Wheels sells and hires off-road Electric UTVs, which will be present at all our meetings this season. Pop along to their stand or learn more about the vehicles via their website.

Get Involved
Click here to see how you can get involved at any of the upcoming Point to Points in East Anglia.
Europe's leading source of
Classic/Group 1 winners since 1766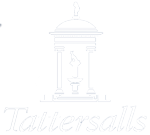 T: +44 1638 665931 sales@tattersalls.com www.tattersalls.com