The next East Anglian fixture is the Essex with Farmers & Union meeting taking place at High Easter on Sunday April 25th.
In line with government restrictions, the organisers have confirmed that, unfortunately, this meeting will run strictly behind closed doors which means the racecourse is closed to members of the public.
Only participants, officials and owners of the horses competing (subject to Covid regulations at the time) will be allowed to attend, however, full arrangements are being made for the meeting to be streamed.
Further information will follow, during the week leading up to the meeting.
For more information on the current guidelines contact the PPA office:
01793 781990
Get Involved
Click here to see how you can get involved at any of the upcoming Point to Points in East Anglia.
Europe's leading source of
Classic/Group 1 winners since 1766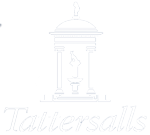 T: +44 1638 665931 sales@tattersalls.com www.tattersalls.com