The Suffolk at Ampton
Official confirmation has been given that the Suffolk meeting at Ampton, which was postponed earlier in the month, will not be re-scheduled as a satisfactory new date could not be obtained.
Disappointing, as this is, the Suffolk committee can now look forward to planning the details for next season's fixture at Ampton.
——————————————–
Meanwhile, THREE fixtures are still to take place in April to complete the East Anglian season:
GOOD FRIDAY, APRIL 7th ESSEX & SUFFOLK at HIGHAM
SATURDAY, APRIL 15th ESSEX WITH FARMERS & UNION at HIGH EASTER
SUNDAY, APRIL 23rd WEST NORFOLK & NORTH NORFOLK HARRIERS at FAKENHAM
More details will be given in the lead-up to each of the above meetings.
We are pleased to have Electric Wheels as our regional sponsor for 2023.  Norfolk-based Electric Wheels sells and hires off-road Electric UTVs, which will be present at all our meetings this season. Pop along to their stand or learn more about the vehicles via their website.

Get Involved
Click here to see how you can get involved at any of the upcoming Point to Points in East Anglia.
Europe's leading source of
Classic/Group 1 winners since 1766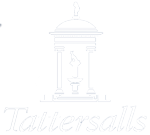 T: +44 1638 665931 sales@tattersalls.com www.tattersalls.com