LATEST UPDATE (8th March 2021)
Following the Prime Minister's initial announcement on 22nd February, the PPA have issued information regarding the resumption of point-to-point racing, which is currently scheduled to restart from Monday, March 29th.
A revised point-to-point fixture list has been released for the rest of the season, with the April dates now as firm as they can be under the current conditions, with May and June dates to be confirmed at the end of March.
Revised fixture list as of 5th March 
Within this latest list, there are two fixtures scheduled for the East Anglian region namely:-
Essex and Suffolk meeting at Higham on April 2nd
Essex with Farmers and Union meeting at High Easter on April 25th.
The organisers have confirmed both these meetings will run strictly behind closed doors without any paying public in attendance.
For the meeting on April 2nd, unfortunately, owners will not be allowed to attend whilst the April 25th fixture will be held in line with government regulations at the time of the meeting.
There are discussions taking place to offer a live stream facility for both meetings with further details to follow in due course
For more information, contact the PPA office:
01793 781990
Get Involved
Click here to see how you can get involved at any of the upcoming Point to Points in East Anglia.
Europe's leading source of
Classic/Group 1 winners since 1766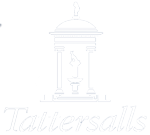 T: +44 1638 665931 sales@tattersalls.com www.tattersalls.com