IMPORTANT NOTICE!!! JUNCTION 33 ON THE A14 IS CLOSED! Please plan your route and leave extra time.
LATEST COTTENHAM GOING: GOOD (Saturday16th November). There has been a further 3mm of rain but the going at Cottenham has returned to GOOD. The course has an excellent cover of grass.

Get Involved
Click here to see how you can get involved at any of the upcoming Point to Points in East Anglia.
Europe's leading source of
Classic/Group 1 winners since 1766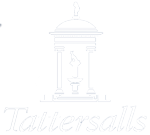 T: +44 1638 665931 sales@tattersalls.com www.tattersalls.com