THE NEXT MEETING OF THE EAST ANGLIAN SEASON FOR 2021/22 IS AT HORSEHEATH RACECOURSE ON FRIDAY DECEMBER 31ST
THE THURLOW HUNT HOST THE FIXTURE WITH SEVEN SCHEDULED RACES THE FIRST OF WHICH IS AT 11am.
CLICK HERE TO FIND DETAILS OF ALL SCHEDULED MEETINGS IN EAST ANGLIA, FOR THE 2021/2022 SEASON.  FOR THE COMPLETE LIST OF ALL POINT-TO-POINT FIXTURES  ACROSS THE COUNTRY FOR THE 2021/2022 SEASON CLICK HERE. 
Get Involved
Click here to see how you can get involved at any of the upcoming Point to Points in East Anglia.
Europe's leading source of
Classic/Group 1 winners since 1766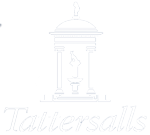 T: +44 1638 665931 sales@tattersalls.com www.tattersalls.com