*NORTHAW MEETING ABANDONED*
It has been announced that the scheduled, final meeting of the East Anglian season due to take place at Northaw on Bank Holiday Monday May 2nd has regretfully been abandoned.
Following an inspection by the Clerks of the Course, Douglas Pirie and Simon Andrews, they decided it would be unsafe to proceed with the fixture, due to the course conditions.  FOR THE COMPLETE LIST OF ALL POINT-TO-POINT FIXTURES  ACROSS THE COUNTRY FOR THE 2021/2022 SEASON CLICK HERE. 
Get Involved
Click here to see how you can get involved at any of the upcoming Point to Points in East Anglia.
Europe's leading source of
Classic/Group 1 winners since 1766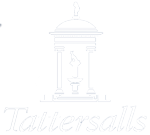 T: +44 1638 665931 sales@tattersalls.com www.tattersalls.com