The Injured Jockey Fund's, Peter O'Sullevan House, Newmarket, offers a variety of services for Jockeys, and you don't have to be injured to access them.
This includes access to our fully equipped gym with 1-2-1 support from our highly qualified Strength & Conditioning coaches.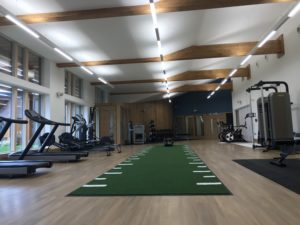 'Race Ready' exercise classes every Tuesday and Thursday between 6.30-7.30pm.
If you have that little niggle that's bothering you, our Physios can help you get back to full fitness, while you're still riding.
Membership rates for gym are follows:
£150 – 1 year
£100 – 6 months
£80 – 3 months
£30 – 1 month
£15 – per month (Standing order)
For more information call our reception on 01638 676200.
https://www.injuredjockeys.co.uk/Peter-OSullevan-House